Jul
21st
Posted in:
Legislative 340B
- by Rich, JD, RPh
Inpatient discounts were in some PPACA (Obamacare) drafts, so what happened to them?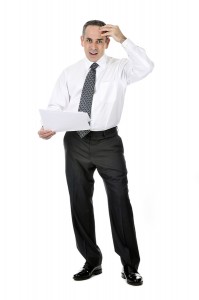 Disclosure: We choose not to affiliate with either republican or democrat views regarding 340B. We have seen both opposition and support from both parties. In this article we are attempting to share what we have found.

Background: The 340B drug discount program requires pharmaceutical manufacturers participating in the Medicaid program to agree to provide front-end discounts on covered outpatient drugs that are purchased by so called "covered entities", as defined in Section 340B of the Public Health Service Act (42 U.S.C. §256b). Covered entities include disproportionate share hospitals (DSHs), children's hospitals and cancer hospitals exempt from the Medicare prospective payment system, sole community hospitals, rural referral centers, and critical access hospitals (CAHs). Support for expanding these front-end discounts to inpatients of covered entities has been widely supported by groups such as the American Hospital Association, National Rural Health Association, National Association for Children's Hospitals, and National Association of Public Hospitals and Health Systems.

What Happened: A provision intended to expand these front-end discounts to inpatients was removed from the final health reform legislation (PPACA). Some have characterized emails recently uncovered as part of an investigation by the House Energy and Commerce Committee as reflecting the White House's opposition to expanding 340B front-end discounts, and PhRMA's influence in Washington, despite lobbying efforts by entities such as the American Hospital Association and others. Such an interpretation would seemingly not only make the expansion of 340B front-end discounts to inpatients in the near future seem unlikely, but also call into question whether the favorable interpretation of the "orphan" drug exclusion will be able to be retained.

To see copies of the House Energy and Commerce Committee memorandums, click on the following links: memorandum 1 and memorandum 2.