About Us
Our core leadership team came together while working for a health-system with multiple disproportionate share (DSH), critical access hospitals (CAH), and a pediatric hospital (PED). We were thrown into the 340B program world many years back and quickly realized the complexity of successfully implementing the 340B program. We have since left that organization to work full-time in the 340B space. We continue to work with 340B covered entities across the country and endeavor to share what we learn so that you can take it back to your organization and become better at what you do.

In addition to the 340B Program Blog, we also provide independent 340B auditing (the HRSA expectation is that you have an annual independent audit if you are engaged in contract pharmacy, however, if you are having your contract pharmacy program audited, why not have your entire program audited with a fresh set of eyes). In addition, we offer consulting with 340B covered entities for both full implementation of their 340B program or for 340B contract pharmacy expansion if a covered entity is already registered and using the 340B program for hospital administered outpatient drug savings. You can learn more about partnering with us at Turnkey Pharmacy Solutions. Below is a short bio for our main team of writers for the blog. If you are interested in writing and contributing to the blog, please let us know. We would love to have additional 340B experts join us in the conversation.

---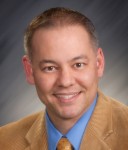 Rob Nahoopii, PharmD, MS, BCPS:
Experience as a Director of Pharmacy for a 400 bed DSH hospital (also served as a regional director of pharmacy). Rob has presented at many 340B University sessions and on the topic of 340B at numerous other conferences around the country. He has provided many external 340B audits for various covered entity types, and onsite support for multiple 340B HRSA audits. Rob is part of our 340B independent auditing team and also supports our maintenance clients and 340B implementation. His perspective is from front line pharmacy leadership and program compliance.
---

Rich Bucher, JD, RPh:
Experience as a Pharmacy Compliance Manager for a large healthcare organization with 22 hospital pharmacies and 24 outpatient pharmacies. Rich has practical experience dealing with various compliance and legal issues surrounding the 340B program. He realizes that communication between 340B participants is key in optimizing the advantages provided by the program in a compliant manner. Rich is part is our 340B independent auditing team, provides client contract reviews, and policy/procedure edits and creation. His perspective is from compliance/legal.
---
Rich Iverson, PMP:
Project Management Professional (PMP) with over 20 years healthcare and project management experience. Rich's background is in finance and budgeting. He had accountability as a pharmacy project manager for six 340B eligible sites within a large Integrated Delivery Network. He works closely with pharmacy and hospital leadership, compliance, legal, IT, and vendors. He will lead implementation of covered entities and contract pharmacies, and is part of our 340B independent auditing team. His perspective is from finance, implementation, and operations.