Mar
30th
Posted in:
340B Use
- by Rob, PharmD, MS
We have started our 340B charity care voucher program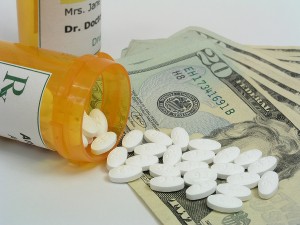 As a reminder, we have been looking for various ways to expand and increase charity care to patients in need of help with medications. My pharmacy resident worked on a project to create a voucher program that our hospital based clinics could use to help patients in need of medication cost help. She created a voucher that our outpatient diabetes clinic could use when they identified a patient in need. We have a lot of high insulin need patients, they can use more than 10 vials of Novolog a month. Some insurance plans do not cover this cost very well, and some patients do not qualify for Medicaid and do not have medication insurance coverage. These vouchers could then be taken to our outpatient pharmacy for free or for a very low co-pay (eg, $5 for a month supply of Novolog regardless of quantity).

We started our voucher pilot about a month ago. I recently checked to see how it was going. My out patient pharmacy manager had some very interesting things to say. He said that the patients utilizing the voucher program have been so grateful. He said he has received many thank yous and kind remarks abut the help we are providing. Our hospital also has a charity program for Emergency Department patients, and he said many of these patients are not as thankful and often act entitled to free medications (often complaining about having to wait). I don't want to paint the world with a large brush, but I think I have an answer for why this is. Patients who go to a clinic and are engaged in their healthcare, genuinely appreciate financial help and take accountability for their health. Patients who frequent emergency departments for non urgent needs are often looking for a handout and are taking advantage of hospitals because we do not turn away patients.

From our Diabetes Clinic, we have been asked to expand the drugs on the list for the pilot and they shared the following information as well, "We are having a great response, even bringing people to tears, as we are telling them about the program." I cannot begin to tell you how good it makes me feel to know that we are impacting patient's lives for the better. I know one of our patients was paying about $500/month for his insulin. This is extremely difficult to pay every month and can lead to self rationing and under dosing in order to stretch the time needed between fills. Leading to higher HgA1Cs and increased risk of comorbidities and ultimately more overall cost to healthcare.

If you are a covered entity, please look at what you are doing to expand charity care for your patients and your community. If you have a story to share or something you are doing to expand charity care with 340B savings, please send it to us so we can share it on the blog.