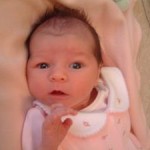 My 340B hospital has a young demographic and therefore a lot of babies (we are a not for profit 340B DSH hospital). For instance, our average census in our newborn ICU is 42 (and we have seen our census peak at over 60 infants in the last few months). This correlates with a lot of need for Synagis®. Although we usually provide the first dose in the hospital (which does not qualify for 340B pricing), many infants are discharged and need to receive future doses as an outpatient. Many pediatricians do not want to or will not buy and administer Synagis due to high drug cost, marginal reimbursement from Medicaid, and a time consuming prior authorization process. I know, so why in the world would a hospital do it, NOT because we love to create challenging situations where the chance of successful reimbursement requires a lot of staff time. We do it for the babies. These babies could have added protection from a life threatening RSV infection, and so it goes without saying that it is the right thing to do (which is the reason we do a lot of things in healthcare, and the right reason).
What does the 340B program have to do with a Synagis clinic? A lot really. It is difficult to obtain buy-off from administration on a new service if it will lose money (trust me, I have tried). Sure, the insurance companies will cover the cost of the medicine (well, most if the time), but what about physician time, nurse administration, staff time for prior authorization, and everything else that involves getting a medication from the pharmacy to the patient. Not to mention opportunity cost, could we have seen patients that would have had better reimbursement for cost? This is where 340B comes in. With 340B pricing, we can create a win-win for everyone, which ultimately results in better RSV protection for a vulnerable, high-risk group of babies.
Please remember, this is what 340B is supposed to do. . . Help Our Patients! Yes, it helps offset costs for hospitals and clinics who take on a disproportionate share of CMS and indigent patients, but we ultimately need to help our patients.