340B Program Blog and Webinar Highlights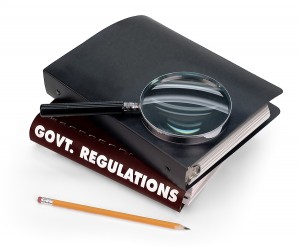 We have been busy rolling out 340B contract pharmacies and additional qualifying sites within our health-system. In addition, we have ramped up our consulting efforts and have been working with clients and creating business partnerships that we feel provide significant benefits to our clients. We'll have more information on this in the future, but if you are interested in seeing if we can help you with your 340B program, you can find out more and contact us at Turnkey Pharmacy Solutions. On to the update: In case you missed the SNHPA 340B Webinar yesterday on "New 340B Developments," let me fill you in on the highlights.

The webinar was moderated and partially presented by Bill von Oehsen (SNHPA's General Counsel and previous president), and Ted Slafsky also presented. There were multiple components to the webinar: Legislative updates, 340B program . . . (I'll call them pearls, or in some cases BOMBS!), and benefits of SNHPA.

Legislative Updates: If you live in North Carolina you will already know, but Senator Grassley's office has sent letters out to three of North Carolina's 340B hospitals (UNC, Duke, and Carolinas Medical Center) requesting information on their participation in the 340B program. It appears the issue of how much a 340B facility charges for drugs purchased under 340B is being questioned. This of course has led to speculation of legislation being drafted to dictate how 340B savings need to be used. My perspective – I can understand the misconception that hospitals charge too much for medication. However, government and non-profit hospitals typically shoot to charge in an average or below average range to avoid scrutinization from for-profits for under charging. What I find interesting is that if a 340B hospital were to charge much less for outpatient medications we would be hearing a different complaint. There would be allegations of Robinson Patman Act violations for creating unfair competition. It feels like someone will always be unhappy and what looks like a solution will result in even more issues. The savings from the program are rarely passed on to all outpatients, rather to patients in need, as the program intent states. The other interesting information that came out from the webinar is that there were about 50 OPA audits done this year (5 were targeted), and Bill stated he expects closer to 200 OPA audits next year. Take home message: if you aren't ready for an audit, then get started now. The first place to start is a robust set of policy, procedure, and audit guides (we are close to rolling out a robust Turnkey product at a low cost for you do-it-yourselfers).

Ready for the bombs? There were two of these for me in the webinar.

1) That all 340B Contract Pharmacy arrangements should be done with the intent of expanding access to charity care patients and indigent patients (they seem to be the same people, but I always hear them being stated separately). My first thought was, hmmmm. The more I thought about it, the more it makes very good sense. You see, we entered into contract pharmacy as a mechanism to capture more savings that we could funnel into in house charity care programs and projects. However, I once was lost, and now am found; and I see the light (no, it is not the oncoming train of an OPA Audit . . . I hope)! So, we are going back to ensure the expanded access to charity care through contract pharmacy arrangements in fact does exist for all of our sites.

2) A three wholesaler account system for hospital based administered meds split billing. WHAT!!! I actually had this discussion in a meeting back in April with Apexus and Chris Hatwig. If Chris ever reads this, I thought you were a little off of your rocker when you mentioned it, and now I want to apologize, you are still the man! Apparently, the OPA is potentially looking at a split billing processes for 340B and to identify a more stringent way to comply with the GPO exclusion for DSH, PEDs, and CAN 340B hospitals. The idea is that you buy all drugs on WAC (without 340B or GPO pricing), then you split to either a 340B account or a GPO account for accumulated products and purchase anything else on WAC. My perspective: It sounds sort of okay until you think about the logistics of how you deal with this as an existing hospital with inventory. Say my 400 bed hospital is sitting on $1.5 million of inventory, what do I do with my inventory, credit and rebill the whole dang thing? I actually asked this question on the webinar and Bill agrees that this is a problem that would need to be addressed. He also recommended that we not do anything or act upon this topic as the OPA has not come out and made a hard stance . . . yet. So, hold for now but start thinking about it.

340B Program Blog Updates: We are entering into another heavy period of 340B information (December has ASHP Midyear Clinical Meeting; January has the Winter 340B Coalition Conference). For December's ASHP Midyear Clinical meeting, Apexus is having an all day Sunday 340B University Workshop and it is free. I will be there and I also get to present a little bit in the 340B University, so I am excited for that. If you are there, come and say hi. Rich Bucher and I are also presenting at the Winter Coalition Conference. Rich is presenting on contract pharmacy in the Wednesday workshops and I will be speaking and be on a panel for 340B charity care expansion and use of 340B savings (as most people know, a passionate topic for me) on Friday. If you are there, definitely come pay us a visit. In any case, as usual, plan on some heavy articles coming out for both those meetings from us. We know many of you cannot make the meetings, and we are happy to share what we learn to help all of us better use the 340B program and be more compliant with expectations from the OPA and our legislatures.