Jun
30th
Posted in:
Legislative 340B
- by Rob, PharmD, MS
What does the PPACA (Obamacare) have in it that pertains to the 340B Program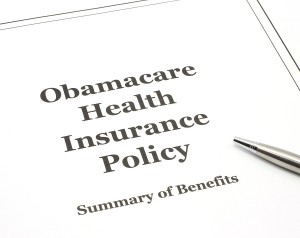 The Patient Protection and Affordable Care Act (PPACA), affectionately known as Obamacare, does have some implications for the 340B program. Now that the Supreme Court has officially NOT overturned part or all of the Act, I thought it would be a good time to review the parts of the Act that pertain to the 340B program.

Expansion of covered entities: The most critical change to the 340B program is the expansion of covered entities. The PPACA added critical access hospitals (CAH), rural referral centers (RRC), sole community centers (SCC), and free standing cancer hospitals. For RRC and SCC you can look on the OPA DSH hospital list to see which hospitals fall into these categories. If they do, they get to qualify with a lower DSH percentage. The definitions for such hospitals are defined by HRSA. Click here to see the DSH hospital list. It also reaffirmed children's hospitals eligibility (which was already added in a 2005 law that took a few years to get going).

Additional program integrity measures: With the additional scrutiny around the 340B program, the PPACA also adds some 340B program integrity items.
Requires the Health and Human Services (HHS) to provide guidance on billing Medicaid when participating in the 340B drug pricing program.
Requires all covered entities update their information on the OPA website annually.
Provides for covered entities to see the actual 340B ceiling prices.
Creates a system to ensure accurate manufacturer pricing.
Creates penalties for manufacturers and sanctions for covered entities when program violations are identified.
Includes a mandatory dispute resolution process.
Requires manufacturers to refund for overcharges.
As I review the changes to the 340B program from the PPACA, if the justices overturned it entirely, we would have lost the critical access hospitals. I think this group of hospitals can use the 340B drug discounts the most. Many of our critical access hospitals are operating in the red. Any additional financial help might be the way to get the self sufficient. As my partners and I have discussed this over numerous meetings, this is an area we are going to focus on. We have 7 critical access facilities in our system and we have already begun discussing the 340B program with the hospital administrators at a couple of the sites. The program has so many operational oversight requirements, that rolling out the program safely in a small facility makes it a challenge. We feel we can provide a low operational impact turnkey solution to our critical access facilities through our support. We'll keep you posted. If you are a critical access facility and want to get on a mailing list for specific updates and potential direct help from us, please send us an email through the contact tab at the top of the site.